Replacement bowls for
Falcon®
& Complete 'Falcon® by Elie'-pipes
These bowls and pipes, shown here below, are the very last ones.
Making those bowls is very complicated, time consuming and risky. Economically not viable anymore. Sorry....

Please note:
for purchases of bowls, to be shipped outside the European community, I have to pack well, make customs- and registering documents, pay Paypal fees, drive to the post-office (and stand in line there for 15min.), etc. Therefor, I had to set the minimum order at €50,00 (excl. shipping). Between €50,00 and €75,00, there are handling fees of €15,00. Being a professional artisan, paying taxes etc., there's no profit at all on orders below €75,00. Thank you for your understanding.
More info: click the 'Info' button on the left side of this page.

All bowls with no specific indication = BRIAR
O-ring = heat resistant silicone
For inch-users:


OR USE:


b

Bowls for Falcon® by Elie (uniques)
With heat resistant silicone O-ring and hardened (and tasteless) epoxy threaded foot, fixed firmly with resin and brass screws or brass nails.
EFA31: €59,00/H=55mm // EFA32: €59,00/H=54mm
EFA34: €59,00/H=57mm
EFA10: This bowl is not briar, but strawberry tree wood. Smokes very sweet and lasts long.
'Falcon
®
by Elie'

(complete) pipes


New (NOS) unsmoked bodies





EFAB #17


SOLD

EFAB #12


SOLD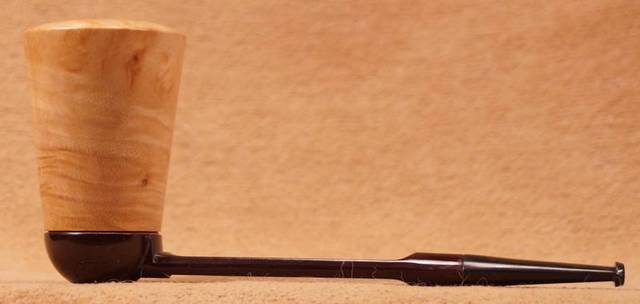 EFAB #13


SOLD
EFAB #14
SOLD


EFAB #15

SOLD


EFAB #16


SOLD
Currency converter. Today's official exchange rates (first button):